How to Save an Smart Phone Icon Shortcut to a Website
To save a web site like your Spectrum TimeClock service to your smart phone as an icon shortcut, do the following.
Open the web browser on your smart phone.
Go to your website or time clock link.
Save the link as a "Bookmark" within the smart phone's web browser.
Press the 'Home' button on your phone, to do to the phone's desktop where you see all of your application icons.
Using your finger, press on an empty spot on the desktop.
When prompted with the "Add to Home Screen" menu, select "Shortcuts".
When prompted with the "Select shortcut" menu, select "Bookmark"
For proper icon shortcut function in Spectrum TimeClock, save only the initial link to the time clock service itself, and not any page inside the clock.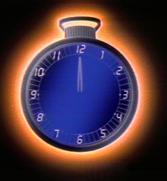 Spectrum Research
Time Clock Software


All articles are
Copyright © 2004-2013
Spectrum Research, Inc.
and may not be reproduced without permission.