How to Export Time and Attendance Data From Spectrum TimeClock
Spectrum TimeClock supports the export of time and attendance data in a variety of formats designed for import into different payroll programs and systems. Please contact Spectrum Research, Inc. to have an export for your payroll service installed to your Spectrum TimeClock service.
Before you can export time and attendance data out of Spectrum TimeClock, you will need to run a payroll batch as described on our page at Run a payroll batch. You should also review the data in the resulting payroll batch to make sure everything looks as you expect it. That is described in our article at How to view a payroll batch.
When you are ready to export the batched time and attendance data, use the following procedure.
Login as an administrator.
Click on the "Reports" menu.
Scroll all the way down and click on "Custom Reports Menu".
Find and run your payroll export report.
Select the payroll batch you want to export from the list, and press "Submit".
If your payroll firm or software requires additional company or batch ID information, enter that data into the form and press "Submit".
Press the "Copy to Clipboard" button to paste the data into Notepad.exe, or press the "Save" button to directly save the data to a file. If the amount of export data is high, you may have to use the "Copy to Clipboard" button instead of the "Save" button.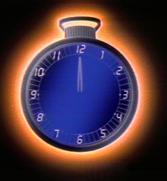 Spectrum Research
Time Clock Software


All articles are
Copyright © 2004-2013
Spectrum Research, Inc.
and may not be reproduced without permission.