Reactivate Inactive Employees
Spectrum TimeClock is licensed by the number of active employees in the system. Terminated employees who have been deactivated in the clock can be reactivated. Reactivating an employee causes all of their records to become visible again, and they take up one spot in the total number of licenses available.
To reactivate an employee, do the following.
Login as an administrator.
Click on the "Admin" menu.
Click on the "Employees" Menu.
Click "Click here to reactivate inactive employees." at the bottom of the screen.
Click "Edit" next to the employee you want to reactivate.
Check the "Active" checkbox.
Submit the form.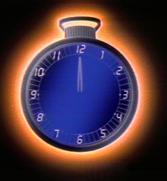 Spectrum Research
Time Clock Software


All articles are
Copyright © 2004-2013
Spectrum Research, Inc.
and may not be reproduced without permission.