Quick Draw / Power Plot
Spectrum Research created the PC side software to drive Carolina Engineering Lab's Quick Draw Plot Buffer. The unique combination of software and hardware plot buffering provided great plotting time savings to AutoCAD users.
The Power Plot software used our Hyperspool technology to allow AutoCAD to send plot files to the plot buffer before the plot files were finished being written to the hard disk.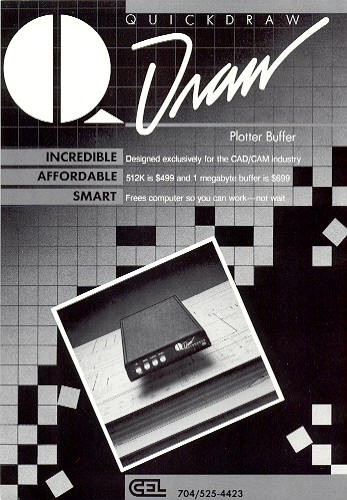 Copyright © 2004-2020 Spectrum Research, Inc., All rights reserved. Unauthorized duplication prohibited.