Concrete Calculator
Use our concrete calculator to figure the volume of concrete that you need for your project. The answer is displayed in cubic yards.
Run the
Concrete Calculator
Now.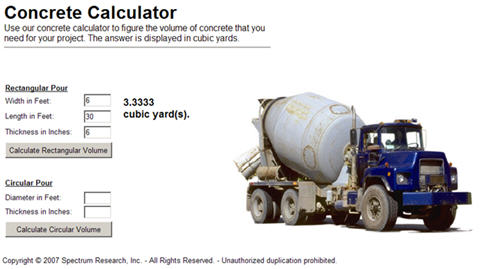 This web application was written as a technology demonstrator. It was written using Microsoft C# and uses the .Net Framework.
Copyright © 2004-2020 Spectrum Research, Inc., All rights reserved. Unauthorized duplication prohibited.