Ethernet RJ45 Wiring Diagram
The image at right shows how to hand wire a commercial RJ45 connector for use with an Ethernet based network. The "hook" would be on the back of the image as displayed.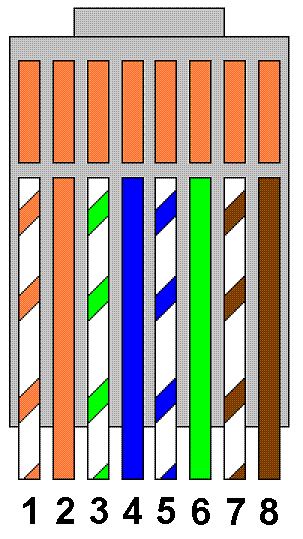 RJ45 Wire Order
White with orange stripe.
Orange
White with green stripe.
Blue
White with blue stripe
Green
White with brown stripe
Brown
---
50 Foot Ethernet Network Cable
ONLY $14.99 !
---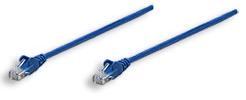 Cat5e, UTP
RJ-45 Male / RJ-45 Male
Impedance Matched
Gold Plated Contacts
Snag Free Boots
Strain Relief
Standards Tested
Lifetime Mfg. Warranty
Certified to 350 MHz
UL Listed
EIA/TIA Approved
4 Pairs